We offer intimacy in a medley of Lanzarote's elements. Taste the freedom to discover the unaltered origin of the island:
Lava Resorts is based on Lanzarote with Casa Tahiche and Finca Curbelo. Our philosophy is about to create holiday paradises in a lanzarotesean style for individual tourism. You want to discover Lanzarote beside the main routes and learn more about the tradition and beauty of this unique island? Whether in Tahiche or UGA, both places offer you a perfect retreat for your daily adventures. Unforgettable holiday memories created in harmony with the environment is our way. Both resorts are suitable for groups. But if you are looking for a relaxing time with your partner or friend, Finca Curbelo would be your choice. For families we recommend Casa Tahiche. In either way we wish you an energizing stay in our Lava Resorts!
Lanzarote: An oasis for individualists
Lanzarote is most certainly different. This biosphere reserve genuinely celebrates humankind's relationship with the surrounding landscape and here you can find some of the best ways to connect with nature and each other. With it's stunning volcanic landscape the islands gives us a deep view in history and evolution. Lanzarote is known as a sports destination for cyclists, hikers, surfer, sailors, swimmers and even more. For those of you who want a really calm holiday at the beach, Lanzarote convinces with beautiful white sand bays in the south called Playa Papagayo, surfer beaches like Famara and a lot of little and unfrequented beautiful bays on the road to Orzola in the North of the island. Beside sports and relaxation there are various possibilities to learn more about the history of this unique island. Places like the "Castillo de Santa Barbara in Teguise", the "Chinijo Archipelago" in the North of the island, "Jameos del Agua" and the stunning "Timanfaya Park" will give you a deeper look into the origin of Lanzarote and its culture. The beauty is already here, it's up to you to discover.
In our Finca Curbelo we offer various massages together with our partner, you can find more about our partner and her passion here:
My passion for my job started when I was young after living in 'Caldas de Montbuy', which is known for its excellent thermal baths. I consider myself a person who overcomes obstacles, enthusiastic and serious. Perfectionist but with a lot of empathy and disciplined in my work and in my life.
After years of experience, I pursue the same motivation to bring all wisdom out of love and respect for nature to my priority: THE WELL-BEING OF PEOPLE, the harmony of body, mind and soul.
If you would like to have a massage, please contact us at the reception in Finca Curbelo.
In Yoga I could discover myself such as self acceptance and self loving in a present way. Learning to embrace my being with patience, inner strength and discipline. It's calming my mind and I feel more liberated of egocentric conditions. Unexpected result of the almost daily practice (sadhana) is a flexible and strong physic. The observation of my state of mind permits me to feel I'm on the road to be myself for real.
The Hatha Yoga discipline as a traditional style/branch of Yoga permits you to creat a space of reconnection among mind, body and inner essence.The combination of the practice of Asanas, Pranayama, Mudras and Final Relaxation permit to harmonize your movilized energy into a peaceful and present state in which you can discover and introspect yourself.
If you would like to take part in a yoga course, please contact us at the reception in Finca Curbelo.
Kajak adventure at the sea
Join experienced, professional instructors for an unforgettable day in the water!
Having hosted various top-level international competitions, Lanzarote offers some excellent surfing conditions and the wide, sandy beach of Famara provides a perfect place to learn. Lavaflow Surf Lanzarote, with an emphasis on accessibility, safety and fun, will never throw you in at the deep end and encourage you to progress at an optimum pace, steadily breaking down the mechanics of surfing. Small, friendly groups ensure that the ISA, RLSS-qualified instructors are able to provide everyone with plenty of first-rate coaching.
The school provides boards, wetsuits and a packed lunch and can offer one or multiple day courses. For more information on times and rates and to book the pick-up service, please visit www.lavaflowsurf.com
Book directly all year round: (Use the code provided at check-in to obtain a Lava Resorts /Lava Charter 10% discount):
Tel: +34 636 39 15 49 (incl whatsapp) | info@lavaflowsurf.com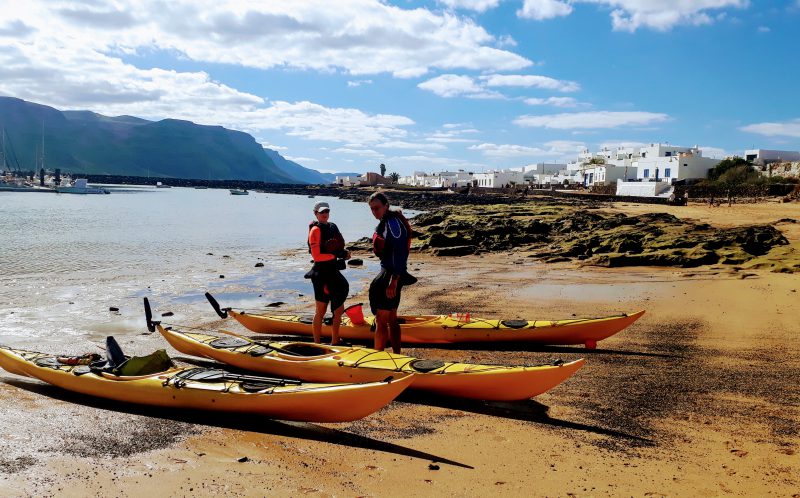 Sea-kayaking adventures in Lanzarote
Lanzarote's unique volcanic coastline is best enjoyed from the sea. The island's temperate climate and clear waters are just too inviting not to get out there! Kayak de Mar offers half-day or full-day guided tours with both single and double seater kayaks, including introduction trips for beginners and also rental options for experienced kayakers. Explore Lanzarote's quiet city waterfront with 17thcentury forts and bridges, typical coves and beaches.
Take a change of clothes, towel, food and drink, sunscreen, sunglasses and a cap. For more information on the activities available, please visit www.kayakdelmar.com/
Book directly all year round: (Use the code provided at check-in to obtain a Lava Resorts /Lava Charter 10% discount):
Tel: +34 630 223962 | info@kayakdelmar.com
(With limited spaces, we kindly request that if after having booked a place, you expect to be unable to make it, that you please advise Kayak del Mar the night before.)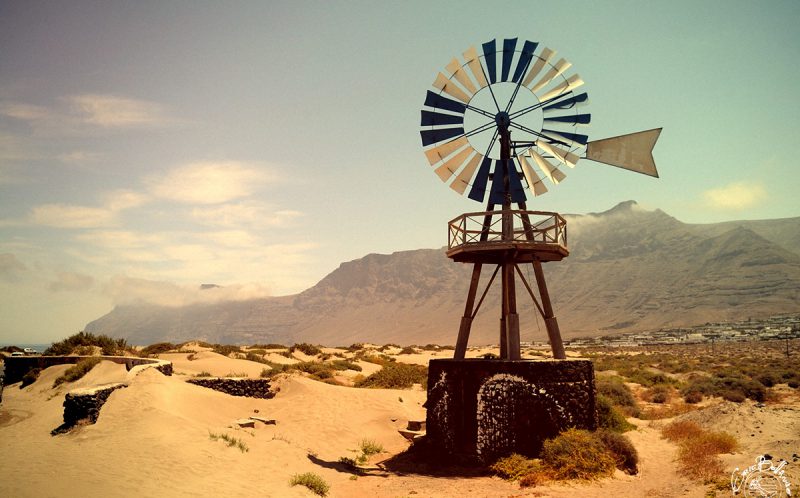 WINDSURFING CLUB LAS CUCHARAS
From beginners to foilers: surfing Lanzarote's breeze!
Windsurfing Club Las Cucharas was set up back in 1989 by two instructors, passionate about their sport. Located in Costa Teguise, the centre enjoys great views over the water and a convivial and relaxed atmosphere. They offer a wide range of the latest Fanatic and Northsails boards and sails with lessons and courses for all levels from beginners to pro-clinics and international events. Las Cucharas bay is perfectly suited to catch the best of Lanzarote's famous breeze, although the sheltered beach access offers a reassuringly easy introduction for those starting out.
Take swimwear, towel, food and drink and sun protection. For more information on courses and rates, visit their website.
Book directly all year round: (Use the code provided at check-in to obtain a Lava Resorts /Lava Charter 10% discount): Tel: info@lanzarotewindsurf.com | Tel: +34 928 590731
Discover a unique underwater landscape
Lanzarote's unique geology provides a fascinating aquatic landscape with volcanic reefs and caves that harbour an extraordinary marine biodiversity. Enjoy spotting tiny nudibranchs in all their colourful and dramatic multiformity, shy cephalopods, graceful rays and angel sharks and spectacular shoals of barracuda. There are also some splendid wrecks – excellent material for underwater photography.
Rubicon Diving is a registered SSI Instructor Training Facility and Lanzarote's leading dive operator and so we are very proud to welcome them as a partner. Their two dive centre locations are perfectly placed in marinas and offer access to a wide range of fascinating dive sites. Their courses are apt for all levels from beginners to technical divers and they provide all the gear you might need – in addition to a well-stocked shop for when the bug bites!
Book directly: (Use the code provided at check-in to obtain a Lava Resorts or Lava Charter 10% discount):
Puerto Calero Tel: +34 928 849 544 | calero@rubicondiving.comMarina Rubicon Tel: +34 928 349 346 / +34 928 349 330 | info@rubicondiving.com
For more information on courses, dive locations, centres and tariffs, please visit: rubicondiving.com
TANDEM PARAGLIDING FLIGHTS OVER NORTHERN LANZAROTE
There is something intrinsically compelling about flying in the open air. Match this with the opportunity to float over Lanzarote's unique volcanic landscape and azure oceans, taking in sounds, colours and sometimes accompanied by local seabirds, and you may well find it hard not to return…
Volcano Fly pilots have over 25 years' experience and are selected for their ability to recognise and gently allay concerns, to help ensure that you thoroughly enjoy the experience. Perfect for first-timers, no technical skills are required and the age limit starts at 5 years upwards. Take sensible shoes and sun cream. For more information on over 7 different flight options and rates and to book the pick-up service, please visit volcanofly-lanzarote.com
Book directly between November and April: (Use the code provided at check-in to obtain a Lava Resorts 10% discount): Tel: +34 620 82 06 23 | info@volcanofly-lanzarote.com
With very limited spaces, we kindly request that if after having booked a flight, you expect to be unable to make it, that you please advise the pilots the night before.
DISCOVER LANZAROTE BY BIKE
Renner Bikes – Road and mountain bike rental & tours
Founded over 40 years ago, Renner Bikes is a family company that is passionate about cycling. Their complete range of road and mountain bikes are renewed annually and tuned daily so expect nothing but a professional and caring service. Lanzarote is home to one of the world's most challenging IRONMAN competitions and so a mecca for cyclists. The varied volcanic terrain also offers some spectacular off-road trails for mountain biking.
ECO INSIDER – Active and eco-cultural island tours
The Eco-Insider team have been perfecting their guided tours for over 10 years, building on a sound base provided by experts on Lanzarote's geology, biology and cultural history. Certainly one of the most rewarding ways to experience the island, don't miss the opportunity to join them for fascinating volcano hikes, wine-tasting and bodega visits, bird-watching tours and more.
Take sensible clothes and footwear and sun protection. Binoculars are provided for bird-watching. Further information on specific tours together with transport availability will be provided upon reservation.
Book directly all year round using Eco-Insider's booking form. (Use the code provided at check-in to obtain a Lava Resorts /Lava Charter 10% discount)
Tel: +34 650 819 069| info@eco-insider.com
Whether you are a beginner, advanced or professional – with Lava Resorts you get a 20% discount on the Lanzarote Golf Green Fee in Puerto del Carmen and in Costa Teguise's Golf Club.
New activities and beautiful places brought to you
<!—-><!—->
<!—->
<!—->
<!—->
<!—-><!—->
<!—->
<!—->
About Christian Honerkamp Christian Honerkamp is an independent […]
<!—-><!—->
<!—->
<!—->
<!—->
<!—-><!—->
<!—->
<!—->
We are pleased to announce that we will open our Finca Curbelo in mid-September 2021!