Original, environmentally conscious, sustainable:
Our philosophy is to offer holiday oases in harmony with the beautiful island of Lanzarote. We design and operate our resorts as sustainable and environmentally conscious as possible. We are constantly developing and are always ready to break new ground. It is important to us to preserve the cultural heritage of the island Lanzarote and to support its charm by exclusively offering resorts and fincas in the Lanzarote style. Maintaining Manrique's legacy is one of our top priorities. Solar systems, aljibes, warm water pump, salt water pool, the reduction of plastic waste, as well as the use of ecological cleaning agents is our way to create sustainable holidays. We look forward to your visit and are happy to support you in your individual holidays on Lanzarote.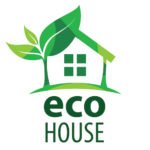 Corona-note: Vaccinated as well as unvaccinated guests are very welcome. We have the opinion that everyone should be able to decide about their own body. We ask you to respect everyone's wishes. Thank you for your understanding we wish you a pleasant stay.